---
Creating a proper logo design and brand identity plays a huge role in establishing a strong brand. To start, there is a difference between a brand ID and an overall brand. The ID is the base system of a logo mark, wordmark, responsive logo stacks, positive and negative logo usage, colors and base typography. A brand is the creation of everything that comes after. The Brand Hatchery has been helping companies in Dallas, Texas and beyond create beautiful and long lasting logo design for over sixteen years. We're based in Dallas, but do logo design for local, regional and national clients.
---
Creating a First Impression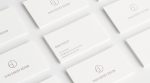 Creating Logos That Last
Whether you're creating a new company from scratch, applying minor touchups to an existing mark or overhauling a mature company, your logo is typically the first impression of your company. It's our philosophy that all logos should stand the test of time and wear well for at least ten plus years, if not twenty or more. So it's important to get them right. Unfortunately a lot of startups, or new logos, don't have the proper time or budget allocated to this step, which usually leads to touchups or overhauls two to five years down the line.



Logo Design & "Nowness"

There are a lot of reasons companies update their identity. It may be to mark a shift in the company, celebrate a milestone, senior management change, name change, buying or selling of the company, catching up to competition, and the number one reason — Nowness. We see a lot of companies that get caught up in rushing to market and tapping in to low-budget, inexperienced designers who fall pray to "nowness" and emerging design trends. They sacrifice audience connection and business goals for trendy styling.



Our Logo Design Process

We start with a discovery session which is gathering up all the information needed to influence the design phase. This is our strategy, planning, competitive analysis, research, interviews and a tactical dive into the usage of the logo applications. Next comes the design phase. All of our brand ID systems are presented in high fidelity application mockups, meaning you'll see the proposed new logos applied to products, website mockups, business cards and more. Once finalized, we wrap it up with simple brand guidelines and master files.



Managing a New Logo Rollout

Overhauling an existing brand can include a lot of logistical touchpoints and require a significant investment of time and money. There are two ways to approach it: grand reveal or rolling change. Both are perfectly fine and we help you work through this process before we begin. A grand reveal often includes the upfront design of 85% of additional brand elements versus a rolling change which starts with the base ID system of cards, letterhead, envelopes, email signatures and one or two key vehicles like the website or a product.